Mobile App Development Company
Binary Bird specializes in crafting bespoke mobile app development solutions tailored to your specific business requirements. Our team of skilled developers is dedicated to transforming your unique ideas into reality. By closely collaborating with you, we ensure a deep understanding of your needs, resulting in user-friendly, visually captivating, and feature-rich mobile applications. Whether you require iOS, Android, or cross-platform development, our expertise enables us to deliver top-notch solutions. From conceptualization to deployment, we guarantee a seamless development process and provide ongoing support to ensure your mobile app thrives in the dynamic digital marketplace. Choose Binary Bird as your partner for innovative and dependable mobile app development, propelling your business to new heights.
At Binary Bird, our mobile app development service revolves around crafting innovative and user-friendly applications across multiple platforms. With the utilization of state-of-the-art technologies, our team of experts creates high-performance mobile apps customized to your unique business needs. We prioritize seamless integration, captivating user experiences, and optimal performance on both iOS and Android platforms, ensuring that your app stands out in the competitive digital landscape.
Reliable Mobile Application Development company in India
Client satisfaction is our utmost priority at Binary Bird, and we are committed to going the extra mile to achieve it. Our team of experts consistently develops innovative strategies as the foundation for mobile application development. We have dedicated consultants who gather the necessary information and collaborate closely with the design team to create exceptional applications. Our focus is always on delivering outstanding user experiences through a seamless blend of user interface (UI) and user experience (UX) design. While staying abreast of the latest trends and technologies, we also value the importance of intuitive user experiences. As a trusted mobile app development company, our objective is to design mobile applications that are simple, sleek, and elegant.
We offer the following native and hybrid development services for mobile applications:
With our Android app development service, we specialize in creating custom apps for the Android operating system. Our skilled developers leverage the latest tools and technologies to build Android apps that are visually appealing, functional, and optimized for performance. We ensure compatibility across various devices and screen sizes to provide a seamless user experience.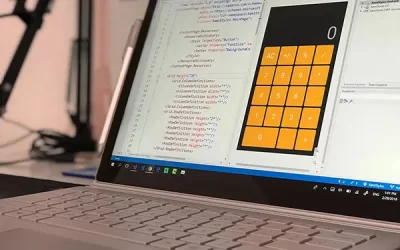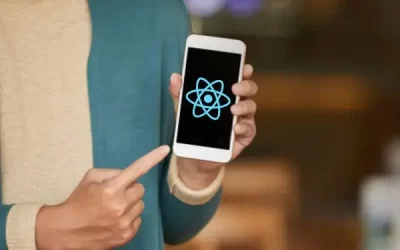 React Native App Development
As experts in React Native app development, we harness the power of this popular framework to create cross-platform mobile apps. By using a single codebase, we develop apps that can run on both iOS and Android devices, reducing development time and cost. Our React Native apps are highly responsive, scalable, and deliver native-like experiences to users.
Development of iPhone Apps
Our iPhone app development service focuses on creating high-quality applications specifically for iOS devices. We have a deep understanding of Apple's ecosystem and follow best practices to develop iPhone apps that are visually appealing, user-friendly, and optimized for performance. We ensure seamless integration with iOS features and provide a superior user experience.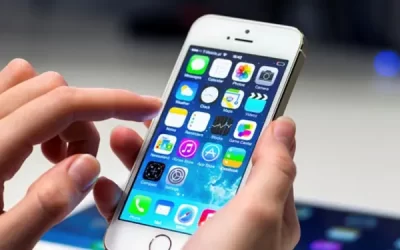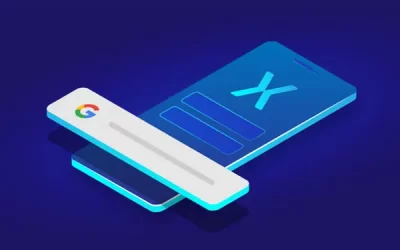 With Xamarin, we develop cross-platform mobile apps that leverage shared codebases for iOS, Android, and Windows platforms. By utilizing the power of C# and Xamarin's robust framework, we deliver native-like experiences with excellent performance and efficiency. Our Xamarin apps are built to be highly scalable, maintainable, and cost-effective.
Our Ionic Framework expertise allows us to develop hybrid mobile applications that work seamlessly across multiple platforms. By utilizing web technologies such as HTML, CSS, and JavaScript, we create visually stunning and feature-rich apps that run smoothly on iOS, Android, and the web. Our Ionic apps are known for their performance, flexibility, and cross-platform compatibility.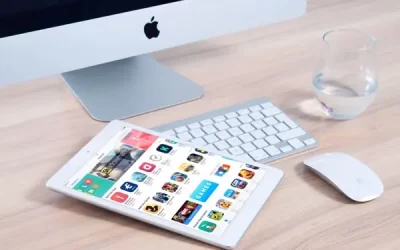 Our iPad app development service focuses on creating tailored applications specifically for iPad devices. We utilize the unique features and larger screen real estate of iPads to deliver immersive and engaging user experiences. Whether it's for productivity, entertainment, or education, our iPad apps are designed to maximize the potential of Apple's tablet platform.
Wearable Device App Development
As wearable technology gains popularity, we specialize in developing apps for wearable devices such as smartwatches, fitness trackers, and other wearable gadgets. We create innovative and user-centric wearable apps that integrate seamlessly with wearable devices, enabling users to access information and interact with the technology conveniently.
Apple Watch App Development
Our Apple Watch app development service focuses on creating custom apps for the popular Apple Watch. We leverage the unique features and functionalities of the device to develop engaging and intuitive apps that provide quick access to information and enhance user convenience on the wrist.
Windows Mobile App Development
Our Windows mobile app development service caters to businesses targeting the Windows platform. We create robust and user-friendly apps that are compatible with Windows smartphones and tablets. With expertise in Microsoft technologies, we ensure seamless integration, optimal performance, and a consistent user experience across Windows devices.
Using PhoneGap, we develop hybrid mobile apps that can run on multiple platforms with a single codebase. By utilizing web technologies, we create cross-platform apps that are cost-effective and deliver consistent user experiences. Our PhoneGap apps are built to reach a broader audience by running smoothly on iOS, Android, and other platforms.
Our wearable app development service covers the creation of custom apps for various wearable devices, including smartwatches, fitness trackers, and virtual reality headsets. We leverage the unique features and capabilities of wearable technology to create immersive and interactive apps that enhance the user experience and provide valuable functionalities.