AI Consulting, Strategy, and Implementation
AI - Machine Learning Consultation Services
At Binary Bird, we specialize in offering consultation services for AI and Machine Learning. Our primary objective is to develop AI-powered products and create machine learning algorithms that can be utilized for predictive analysis. By adopting this approach, we assist business owners in overcoming challenges and driving sales growth. Our expertise in AI and Machine Learning enables us to provide tailored solutions that optimize decision-making processes and deliver actionable insights.
Discover AI Use-cases For Your Business Needs
Artificial Intelligence (AI) has emerged as a transformative force that can revolutionize the fortunes of businesses. Forward-thinking entrepreneurs recognize its potential and are actively incorporating it into their business strategies. AI consulting empowers businesses by harnessing the power of intelligent technologies. By implementing AI-powered services, key functions become more efficient, benefiting from automation and streamlining repetitive tasks, leading to accelerated growth and improved productivity. The significance of AI lies in its ability to automate processes and simplify operations, opening new avenues for rapid advancement.
We at Binary Bird  have experienced manpower in the areas of:
Simulate Intelligence in Solutions to Automate Tasks
Machine Learning Consulting and modelling,
Natural Language Processing,
Predictive Modeling,
Image Processing,
Data Mining,
Data-driven IoT,
Cognitive Modeling
AI & Machine Learning Implementation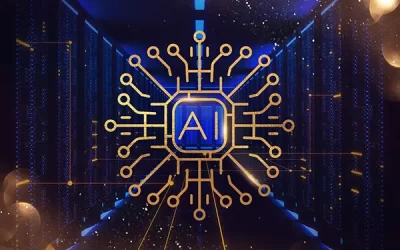 Implementing Artificial Intelligence (AI) in your business can greatly enhance agility, provide efficient technical services, and unlock advanced machine learning capabilities. At Binary Bird, we offer a range of AI-powered services with intelligent features and learning abilities tailored for enterprises.
Our expert team specializes in developing AI and machine learning algorithms that can be seamlessly integrated into your web and mobile solutions, making them intelligent and adaptable. By harnessing the power of AI and ML, you can process untapped data, identify trends, and make informed decisions to achieve specific objectives.
Integrating AI and ML holds the potential to propel your business to new heights, leveraging the advantages of intelligent automation and data-driven insights. With our expertise, we can help you unlock the transformative power of AI to drive growth and success.
We build the following Artificial Intelligence Development Services
Creating Artificial Intelligence (AI)-powered services involves a comprehensive analysis conducted by our dedicated team of multidisciplinary experts at Binary Bird. With our expertise, we can integrate cutting-edge technologies and develop AI-powered solutions that undergo rigorous performance evaluation by our team. We are committed to delivering optimal solutions to address our clients' challenges effectively. Our AI development services heavily leverage automation, ensuring swift implementation, streamlined processes, and rapid results for our clients. Trust us to provide you with efficient and effective AI-powered services that drive success.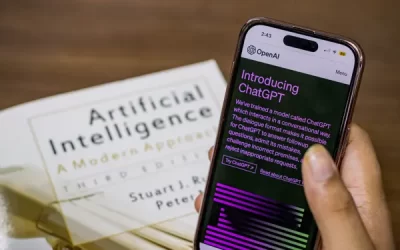 Ensuring customer satisfaction is crucial for the success of any business organization. Utilizing chatbot apps can help achieve this goal impartially. These tools empower companies to deliver enhanced services 24/7. At Binary Bird, we offer chatbot development services that can revolutionize customer interactions for our clients, transforming the way they engage with their customers. Partner with us to optimize customer satisfaction and revolutionize your customer communication channels.
The advent of Artificial Intelligence (AI) has significantly contributed to the success of automation. To stay ahead and keep up with the latest advancements, enterprises must embrace this transformative technology. The future belongs to AI-driven technologies, and at Binary Bird, our vision is to empower enterprises to seamlessly integrate and adapt to this evolving landscape. We offer comprehensive and 24/7 consultation services to guide businesses in leveraging AI for their growth and success.
In the realm of artificial intelligence, the utilization of ANN-driven machine learning framework has proven to be a revolutionary tool. Particularly when coupled with the Internet of Things (IoT), this AI-powered tool excels in live data analysis and computation. At Binary Bird, we possess the expertise to harness the power of this advanced technology to benefit your business and better serve your customers. Our team of experts is capable of developing customized AI-powered applications tailored to meet your specific business needs, ensuring that you stay ahead of the competition.
We are determined to transform your businesses with our  Next-Gen AI Solutions!
We at Binary Bird take our work very seriously and ensure that the processes are automated and accelerated at the client site so that the best results can be expected. We work using the opt frameworks for developing the right kind of tools for the clients. Our solutions are infused with high-end Artificial Development services which can integrate seamlessly with the client's business process.  We are an AI-Machines learning consultation service provider that walks an extra mile to serve the clients.
With our highly skilled data science team, we have established ourselves as a trusted partner offering extensive expertise in artificial intelligence (AI) and machine learning (ML). Our services are designed to support businesses in developing a practical framework for embracing machine learning and other essential components of AI. By collaborating with us, you gain access to valuable guidance and resources that enable the successful adoption of AI technologies.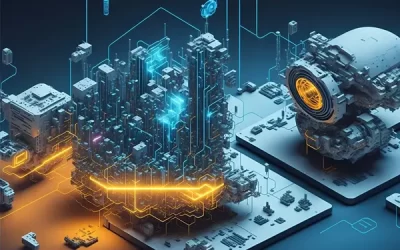 At Binary Bird, our team of expert data engineers excels in transforming data into valuable insights through efficient data mining techniques. Our approach encompasses identifying relevant data sources, performing meticulous data cleaning and processing, and establishing robust measurement, analysis, and response mechanisms. Leveraging our team's insightful analysis, we drive process modifications that optimize efficiency and effectiveness. Partner with us to unlock the power of data and enhance your business processes.
At Binary Bird, our experienced team has a proven track record of delivering AI chatbots to clients. We specialize in providing solutions on predictive analytics using frameworks such as Watson, DialogFlow, and Azure. Our clients have benefitted greatly from these solutions, gaining valuable insights and implementing process automation. The result has been enhanced efficiency, accelerated operations, and improved productivity for their businesses. Trust Binary Bird to deliver AI-powered solutions that drive rapid functioning and business growth.
As AI and Machine Learning Consultation experts, we offer clients the opportunity to revolutionize their business processes by seamlessly integrating cutting-edge AI and ML technologies. At Binary Bird, our mission is to assist our clients in formulating innovative business strategies that yield remarkable results. We deliver high-quality AI/ML services aimed at enhancing overall business productivity. Our knowledgeable experts in machine learning and artificial intelligence stay up-to-date with the latest advancements, enabling them to develop user-friendly solutions for complex problems. By leveraging these technologies, businesses can achieve efficient management and real-time benefits. Partner with us to unlock the full potential of AI and ML for your business's success.
How do we solve your problems?
At Binary Bird, our team of domain experts comprises AI developers, data scientists, engineers, and analysts who excel in their respective fields. We thrive on tackling diverse challenges and applying our expertise to deliver precise and viable business solutions. With a focus on producing accurate results that drive tangible outcomes, our dedicated team is committed to helping businesses achieve their goals effectively. We are indulged in carrying out the operations mentioned below.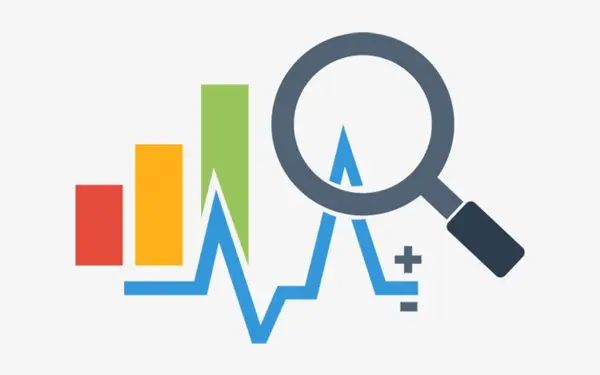 Analysis
We always analyse the current capabilities of your business process and then come up with our recommendation regarding the model type, tools, technology and architecture. The overall analysis stage include steps like Information retrieval and Knowledge representation.
Concept
The concept stage involves the work of developing a small scale model and testing it to prove its viability in the machine learning model. It includes steps of Verifying the model and Process and methodology definition
Deployment
The stage of deployment is about deploying the machine learning system into your existing business model. At this point, the important factor is to keep in mind the cost and implementation process. The phase includes Behavior Modeling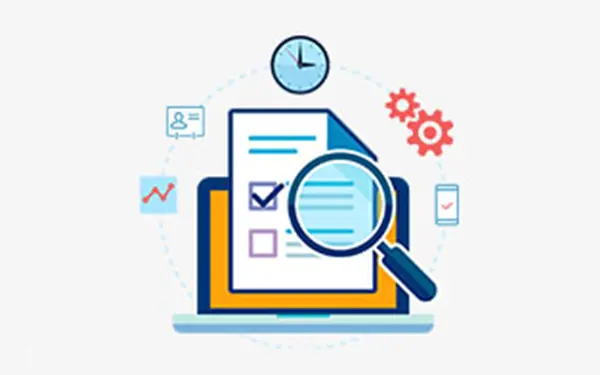 Testing and Refinement
It means to test and after that refine the model to raise the quality of the model and keep up with the evolving business model. The phase includes Performance Analysis
Interested in AI Machine Learning Consultation? Send us your requirements. We will get back to you with a free quote!