A Software Development Company
Binary Bird is a Software Development Company, that strives to discover the ideal IT solution to maximize returns on your investment for your expanding business.
At Binary Bird, we are driven by the belief that nurturing the skills and expertise of our team members is paramount. This philosophy enables us to not only empower businesses like yours for long-term success, but also to cultivate personal and professional growth. Through our data-driven approach and extensive hands-on experience, our team implements successful business models rooted in thorough research of analogous industries. This ensures seamless scalability for your ventures.
At Binary Bird, we approach problem-solving with enthusiasm and professionalism, leaving no stone unturned when confronted with new challenges. We understand that not all problems are the same, which is why we employ different approaches tailored to each unique situation. Our team is a unique blend of talent, consisting of innovative minds and domain experts.
Our strength lies in our strong core team, comprised of young, enthusiastic individuals with a clear vision. At Binary Bird, we are a group of young, skilled, and talented professionals who eagerly collaborate with clients from around the globe. Our core team possesses the ability to work at various levels of business, ensuring that we provide the best possible technical solutions to our clients.
We are a dedicated group of individuals forming the foundation of Binary Bird, an esteemed company. Our principles revolve around achieving client success through strategic performance. Our ultimate measure of success lies in the satisfaction of our clients, as we strive to ensure their triumph in every project.
Our perpetual pursuit of growth motivates us to stay well-informed about technological advancements. Our overarching mission is to provide comprehensive project development solutions to our valued clients at every stage.
We are dedicated to assisting clients with their technology requirements, ensuring comprehensive support throughout every phase of their projects. Our commitment lies in delivering optimal solutions at every stage, staying up-to-date with industry advancements, and recommending tailored solutions that meet our client's specific needs.
As a software development company, Binary Bird firmly grasps the importance of continuous improvement through a holistic approach.
"Exceeding Expectations: Our Journey since 2019 Delivers Unprecedented Revenue Growth of Almost 90% for Clients!"
As an established IT services company, we take pride in our extensive client base of over 100 satisfied organizations, relying on our expertise to drive their success.
Unleashing the potential of technology to streamline operations, enhance productivity, and exceed client expectations.
At Binary Bird, we take pride in our track record of successful project deliveries, where we have gained valuable insights from both triumphs and challenges. As a software development company, these experiences have honed our ability to truly understand our client's needs. Our expertise and adaptability enable us to work efficiently, integrating crucial inputs at every stage of the project development process.
Our Work Methodology Involves
Workshops
We conduct many workshops where many ideas are toyed upon and the best ones are taken up by our team.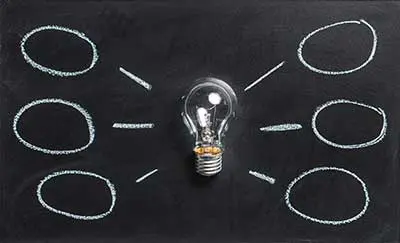 Execution Of Ideas
Our self-driven and highly motivated team members execute the ideas properly.
Expert Team
Expert team monitors the execution part closely and ensures the success of the project execution.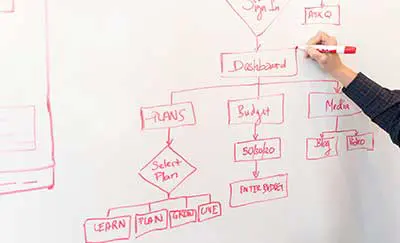 Review Process
The team has the responsibility to review and deliver the successful project to the client.
Binary Bird, a leading software development company, prioritizes client satisfaction above all. Our diligent efforts are focused on delivering superior quality results with utmost cost-effectiveness and efficiency. Since our establishment in 2019, we have swiftly gained the trust of the market, becoming a renowned and trusted brand. Our commitment to continuous improvement ensures that we consistently provide exceptional service to our valued clients. Trust us to cater to your needs with utmost care and dedication.
If you're an enterprise seeking business-expanding apps, our collaborative software development company offers consultation services for streamlining IT frameworks. Our mobile roadmap aligns with enterprise scenarios, policies, and current systems.
For business firms, we quickly grasp your needs and recommend strategies to scale your business to new heights. Our expertise mobilizes inter-department communication, workflows, and instant information availability within your organization.