A Software Development Company
Binary Bird is a Software Development Company, it was founded to find the perfect IT solution for great returns on your investment for your growing business.
We believe in enhancing the skills and experience of our team to build sustainable businesses like yours and nurture the overall growth of individuals and businesses alike. Our team with their hands-on experience and driven by data science implement successful business models with the research of similar lines of businesses. This guarantees perfect scalability to your business.
At Binary Bird, our exceptional approach to solving problems with an enthusiastic and professional team of innovating brains and domain experts make sure to leave no stone unturned when it comes to a new problem. 
Not all problems are the same. Thus, we ensure to solve them with different approaches as our team is a unique blend of talent.
Our strength- Strong core team which is young, enthusiastic and has a vision.
At Binary Bird, our group is a group of young, skilled and talented individuals who are keen to work with clients from all over the globe. Our core team is capable of working at various levels of business to provide the best possible technical solutions to our clients.
We are a core team of team members who constitute the company Binary Bird. Our core values are oriented towards delivering success to clients by performing in the right direction. We consider ourselves to be successful when our clients are happy with our work. We always ensure that the clients succeed in their projects.
We are starting as a company but our aim and vision are to grow into a very successful company. Our mind is on today and at the same time, we have plans for tomorrow. We keep ourselves updated with all advancements in technology to grow ourselves. Our mission is to offer solutions to clients at all stages of project development.
We are determined to help clients with all of their technology-related needs. We ensure that all care starting from project start to end services are provided. We serve our clients with the best possible solutions at every stage. We keep ourselves updated and suggest the most appropriate solutions to clients as per their needs.
We as a software development company, Binary Bird strongly understand the fact that we must improve ourselves which is possible with a holistic approach. Our efforts are always directed at providing the best services at the most economical prices and shortest possible time frame.
We have had various milestones since our journey began in 2019. Our strategies and work have helped clients in increasing their revenues to almost 90% in the first year itself!
Binary Bird boasts of having-More than 100 satisfied clients are there all across the globe
Completed more than 100 projects done successfully
We at Binary Bird have not only succeeded immensely in delivering projects to clients but some failures are also there which has taught us many things. We as a software development company have learned the needs of the client. Experience has brought us the wisdom to work effectively and incorporate necessary inputs during critical stages of the project development process.
Our work methodology involves
Workshops
We conduct many workshops where many ideas are toyed upon and the best ones are taken up by our team.
Execution of Ideas
Our self-driven and highly motivated team members execute the ideas properly.
Expert Team
Expert team monitors the execution part closely and ensures the success of the project execution.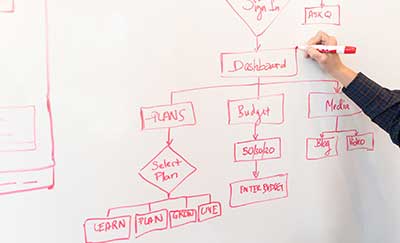 Review Process
The team has the responsibility to review and deliver the successful project to the client.
Binary Bird as a software development company gives priority to the complete satisfaction of the clients. We work hard to produce the best quality result, in the most economic way and shortest duration of time. This has helped us in establishing ourselves as a trusted brand in the market in a very short time since our inception in 2019. We always thrive to serve better to our clients and this thriving will only continue to grow. We care for our clients.
If you are an enterprise looking for various Apps that will help you expand your business, then we can work collaboratively with you. We as a software development company can provide consultation services regarding streamlining IT frameworks and processes with a mobile roadmap that is aligned with enterprise scenarios, policies and current systems.
If you are a business firm, we can swiftly understand your business needs and suggest various strategies to scale up your business to new heights. We can mobilize the inter-department communication, workflows and instant information availability within your organization.